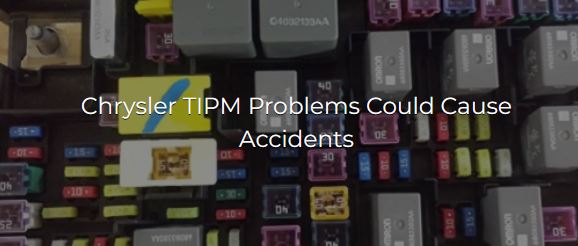 I was speaking with someone the other day who was driving down the freeway when suddenly their car went nuts. The AC turned on and the windows went down.
Other drivers complain about their car shutting off while driving, the fuel pump cutting off, the horn honking itself, airbags which don't deploy, and headlights shutting off.
Chrysler has recalled many of the Durango and Grand Cherokee models. Due to the slow handling of the problems there is also a class action lawsuit against Chrysler.
The person I was in contact with owns a Dodge Journey. She told me that her vehicle went nuts and acted like it was "possessed" on the freeway while her children were in the car.
The root of all of this evil is the TIPM. A TIPM is a "Totally Integrated Power Module". In vehicles with a TIPM, all of the fuses plug into it. It houses processors and relays. The lights, alarm, fuel pump and many other items are controlled or pass through the TIPM.
If you end up injured due to a faulty TIPM you should probably seek legal counsel. Most personal injury attorneys and car accident lawyers offer free consultation.